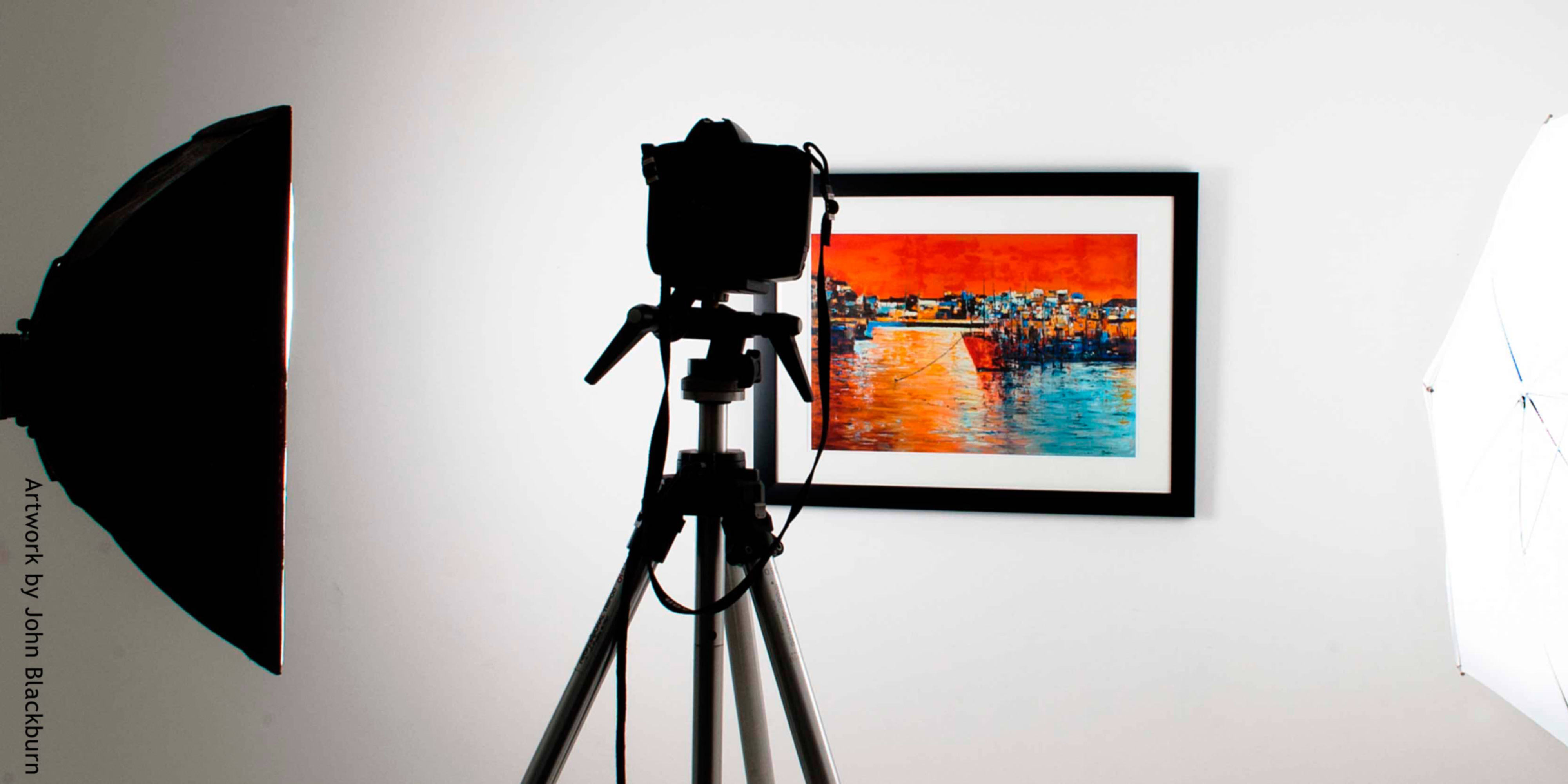 Fine Art Reproduction
At Sixprint, we specialise in the capture and printing of artwork and understand the importance of how prints and cards represent your originals.
We can photograph the original work under controlled lighting conditions whilst using cutting edge capturing and calibration equipment to ensure accurate colour fidelity to the original piece as well as the ability to capture subtle detail and textures.
Once your artwork has been captured and processed we store your images on file allowing you to order prints on-demand, avoiding large print runs. Our Giclee Prints are ideal for short run and limited run prints. We also capture artwork for greetings cards and web use.
Capture of your original artwork starts from just £12 inc VAT which is suitable for Greetings card production and web use. If you would like your artwork produced as Giclee prints we work on the size of the original. This is to enable greater flexibility with future orders with regards to sizing.
Pricing
| Size | For Greetings cards and web use only | Originals up to A3 Size | A2 Original Size | A1 Original Size | A0 Original Size |
| --- | --- | --- | --- | --- | --- |
| Price | £12 inc VAT | £28.80 inc VAT | £36 inc VAT | £45 inc VAT | £60 inc VAT |
Pricing includes web ready imaging supplied at 72dpi and 960px along the longest edge. High definition images can be supplied for use by yourself of any third party. These images are subject to an additional studio charge of £48 inc VAT.